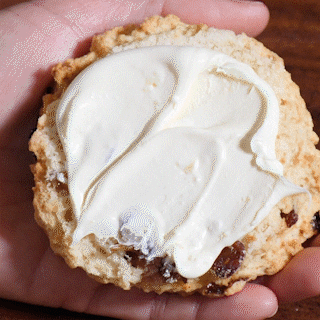 This recipe is for a friend of mine @Tam Vapes. She has regularly helped me out, mixing and reviewing my recipes in videos and online over the last few years. Tam is a real trooper always willing to help out with various charities and giving up her time on numerous shows like Ohm Grown Alchemy on YouTube.
Jam Scone has a buttery biscuit pastry note with undefined dark berry jam notes. I supported the bakery with some WF Oats & Cream Cookie and used as bridging note with it's light oat flavor and sweet cream.
Tahitian Vanilla Cream has has 38 Four and Half Star rating on ELR . It has a good mouth feel and some malty notes which go well with the oats and some fruity notes pairing well with the added fruits for the jam component.
Jammy Berry is one of Tam's favorites and used here low as it tends to grow over the steep , works well in bakeries and has dark mixed berry notes.
PUR Boysenberry Preserves is a ripe and juicy cooked slightly tart boysenberry jam or pie filling. This is boosted with the highly rated, flavourful, strong and juicy raspberry dominant WF Boysenberry Raspberry.
I do not have FLV Starch Base - I may have to update in the future. You can try 0.3%-0.5% if you fancy a thicker scone.
I hope you enjoy it.
I use an rda, single coil build usually between 1.6 -2.5 ohms and 40-60 Watts usually.
Created: March 01, 2020 (11 months ago)